Offering a length of stay discount is a great way to stay competitive and target guests who will stay for a longer period.
The Hotel booking plugin allows set the price by adding the length of stay in the Accommodation tab > Rates > create/choose the needed rate and click the "plus" icon on the right in the Season Prices section.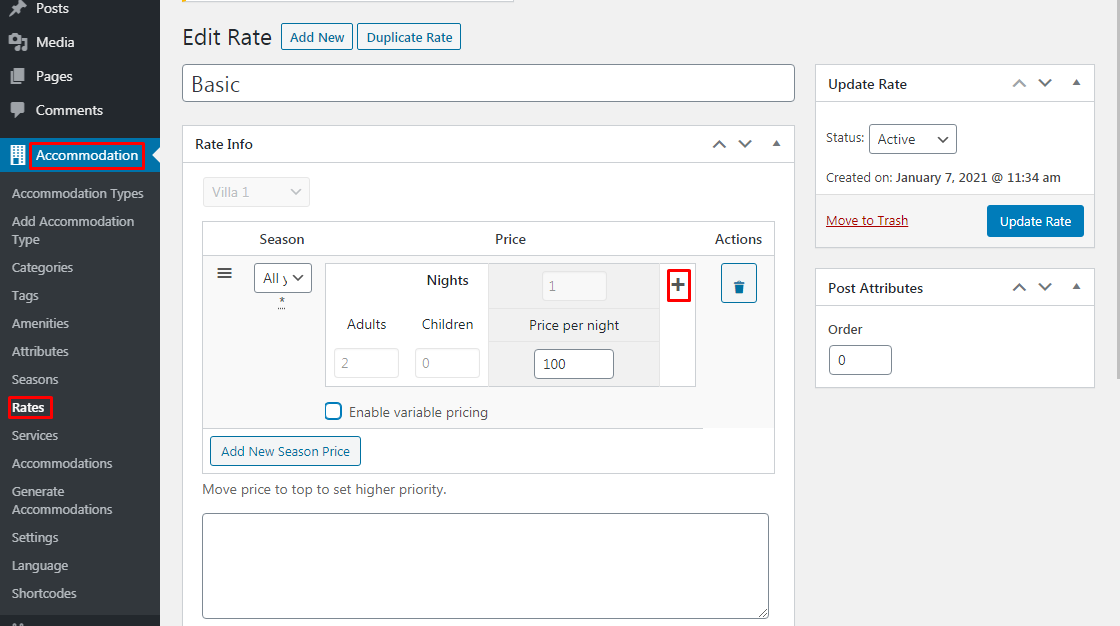 After that, add different prices per night, depending on their number: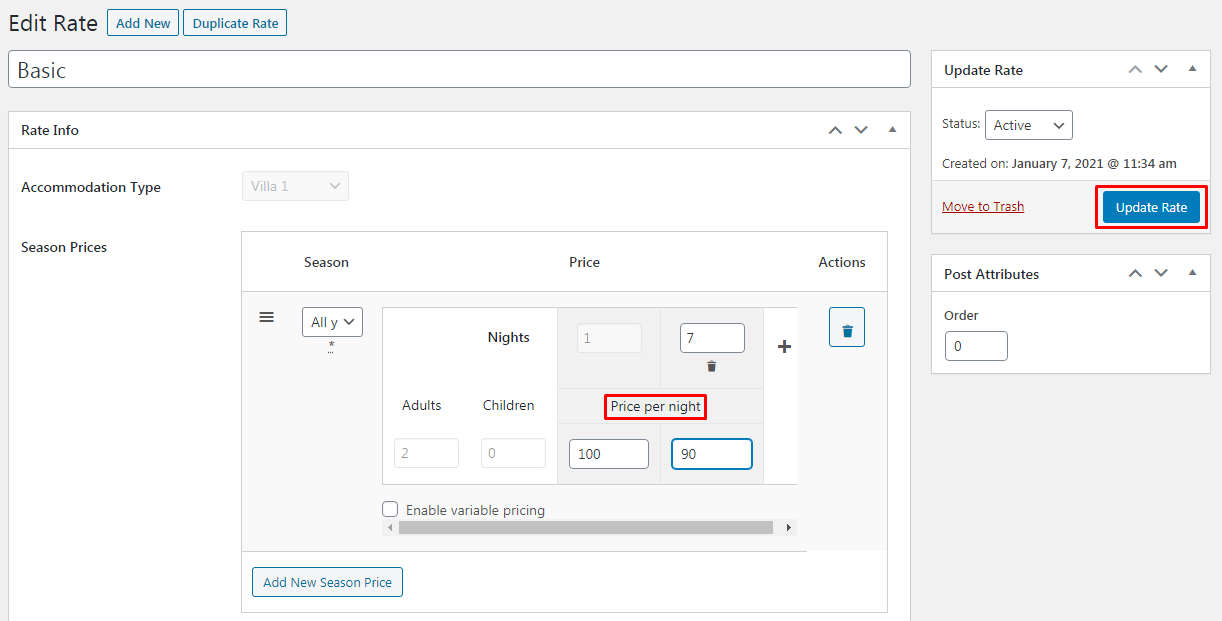 Don't forget to click Update rate.
With these simple steps, you will configure a rate based on the number of booked nights.