At the moment there is no inbuilt tool or functionality to add a fixed Security Deposit fee separate from the total amount of the reservation that might be refunded automatically. We have this task in our list of features and we will update this article if we have any news about the implementation. You may also leave your votes, thoughts, suggestions, examples of similar solutions in the comments below.
Meanwhile, you may add a Security Deposit as a Mandatory Fee at Bookings > Taxes and Fees.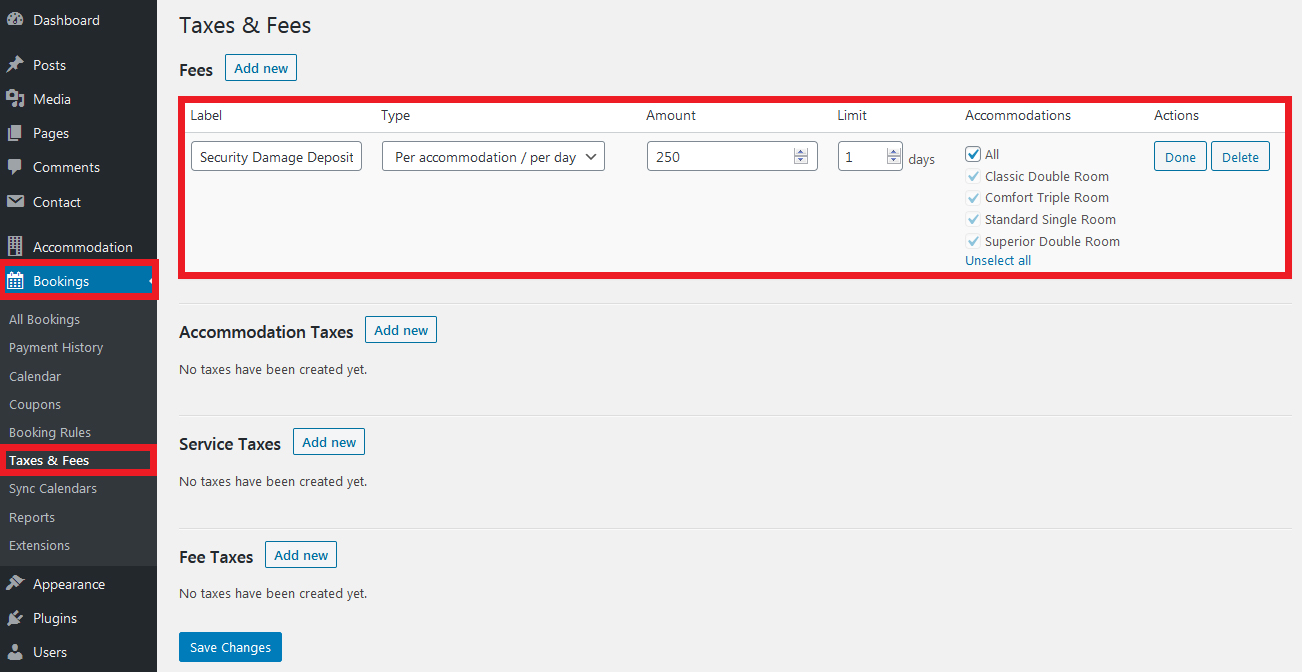 The fee will be added to the total amount of the reservation.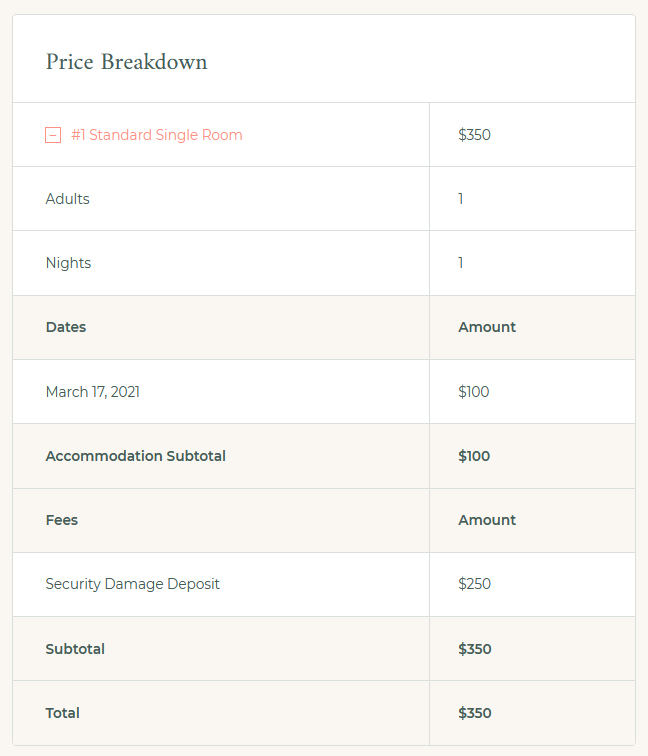 You will need to submit a partial refund manually within your account of the payment gateway after the check-out date.