With the Hotel Booking plugin, it is possible to add different prices for weekdays and weekends. However, for this, you would need to make some extra steps except adding a rate. Here they are:
1. In Accommodation > Seasons, add a season and specify there weekdays. Note that you can specify the needed days the season should be applied to by holding down Ctrl + clicking the needed days.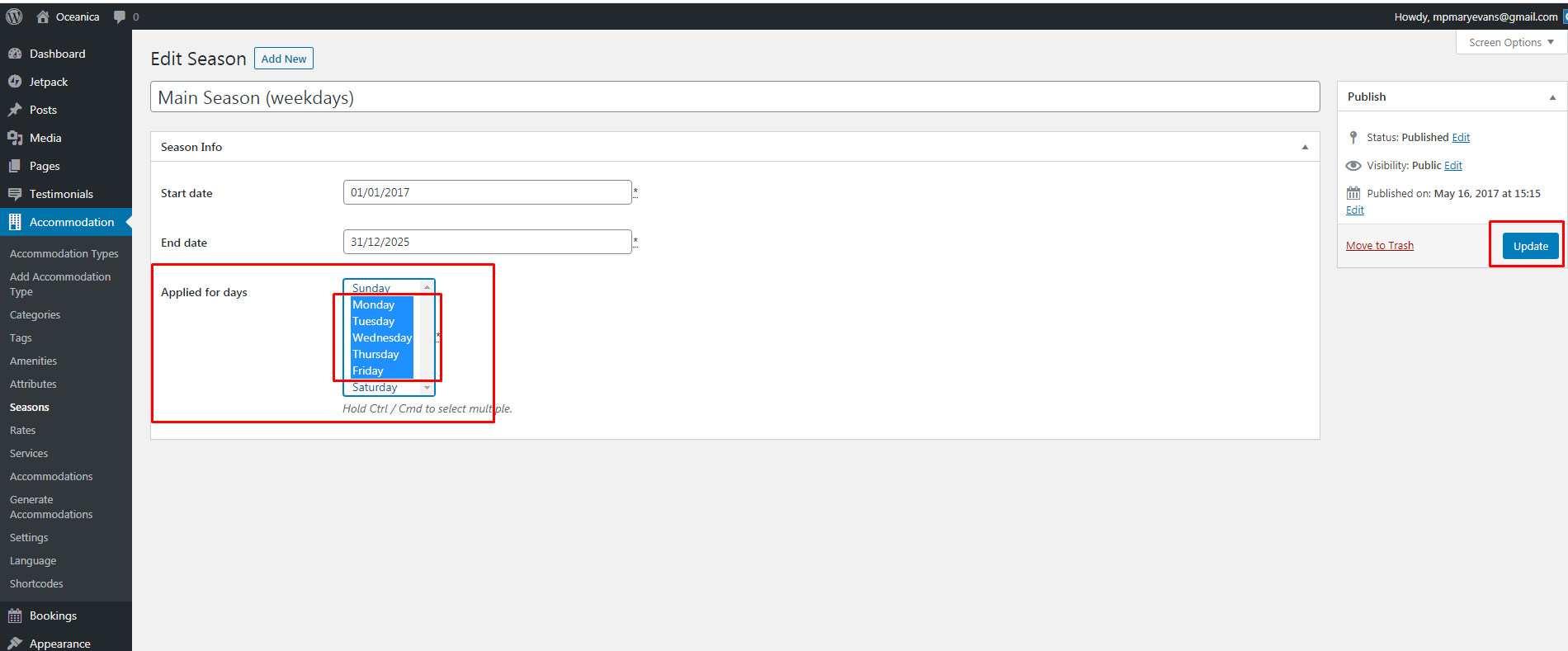 2. Add New season and specify there weekends days.

3. Then, go to the Accommodation tab > Rates > Add New > add a rate for the needed accommodation type > add Season prices for your weekdays and weekends seasons. Different season prices can be added with the "Add New Season Price" button. It is also possible to vary prices per night depending on number of booked nights. For this, click the "plus" sign and specify price per night when this 7 or more nights (for example) are booked.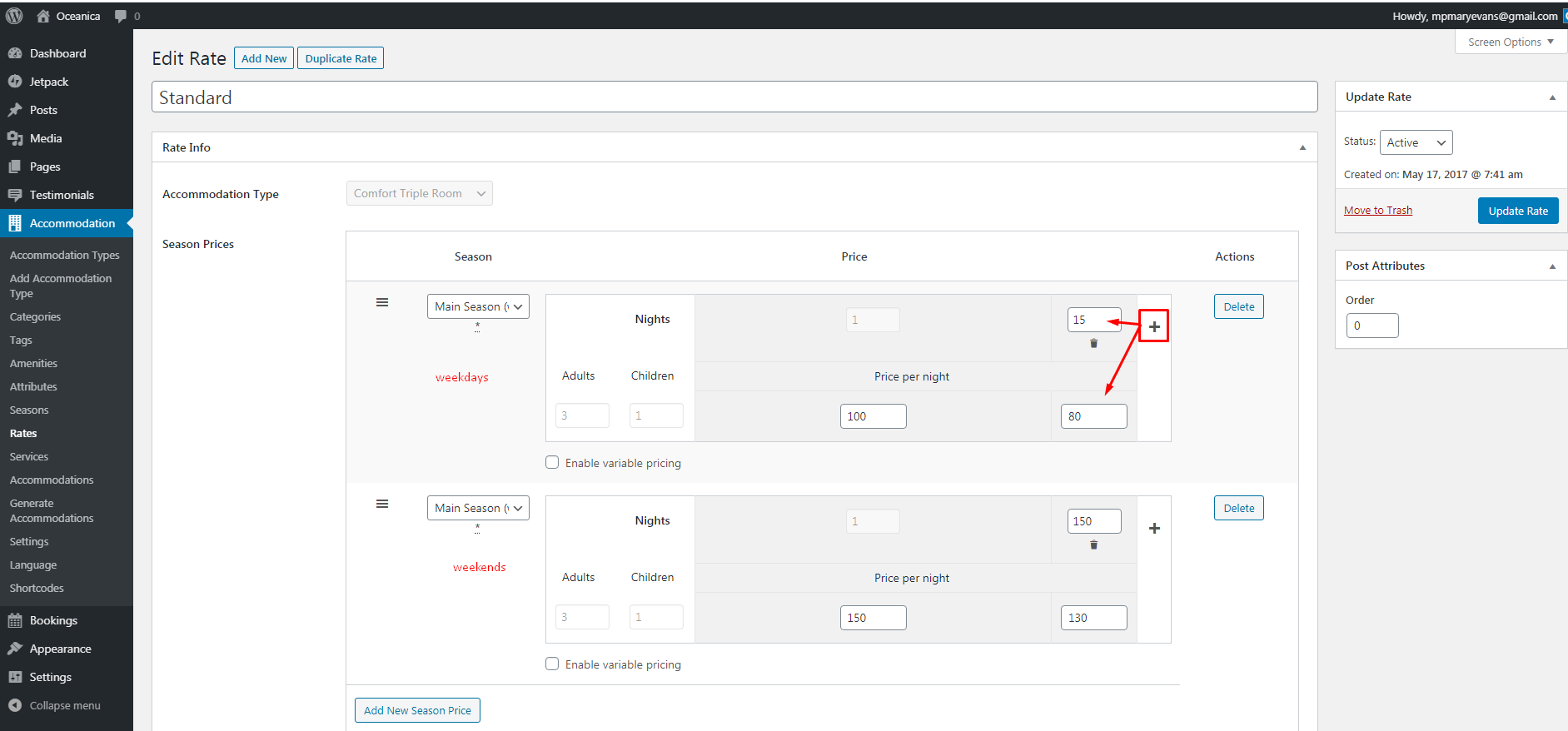 These are all the needed steps. Now, when a guest makes a booking, prices for weekends/weekdays will be applied, depending on the booked days.