For quicker support, it is helpful if you include an administrator account so one of our technical agents can take a look at the issue. We recommend creating a temporary admin login that can then be deleted once the issue is resolved.
1. Login to your WordPress website and go to the Users tab. Then click the Add New button to create a new user: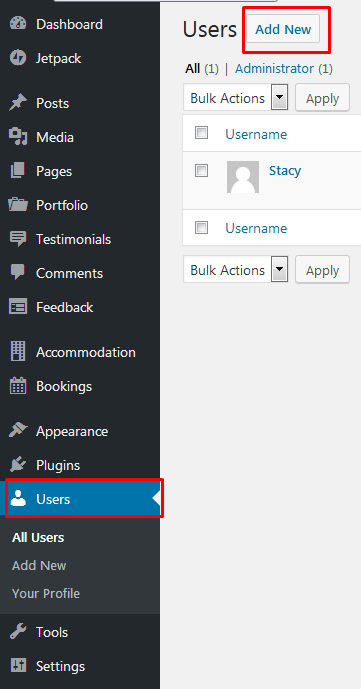 2. Create a unique username, for example, MotoPress.
You may use the following email if you are creating an account for us: support@motopress.zendesk.com
Click Show password and save the password: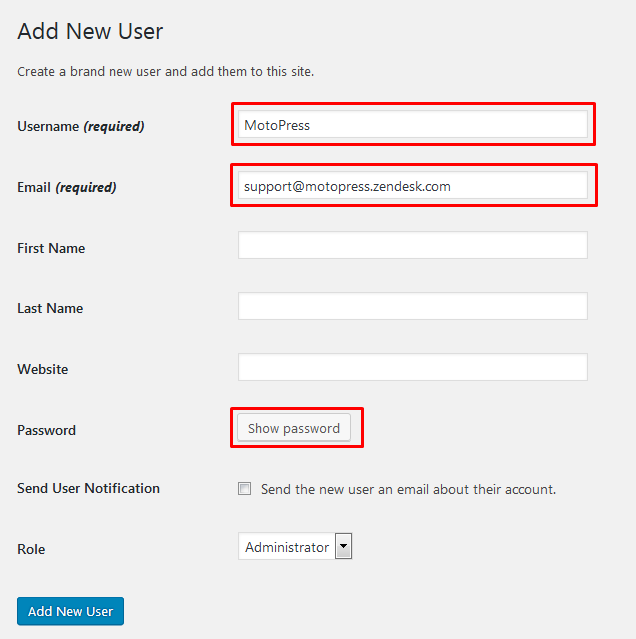 3. Make sure that you are selecting Administrator as the user role.
Please, DO NOT check 'Send Password?' if the account is for us.
Click the Add New User button:
4. You have now created a new administrator user. If you want us to be able to log in to your website, please, copy the link to your admin login, the username and password in your email to us. For example:
Login URL: http://your-website.com/wp-admin
User: MotoPress
Password: 0nIkLNgUIqK2C1IfUkC9ib3Q
The access credentials are private information. Do not publish this info on forums or in comment threads.
And don't forget to delete the account after your question has been answered.