When people decide to take a trip, one of the first things that they will do is check out online reviews. They will want to see how customers enjoyed staying at a certain place, and more. If you want your business to stand out, you will need to have a lot of reviews that will attract guests to visit you.
The Hotel Booking Reviews add-on allows having reviews displayed under each property type as well as creating separate reviews pages. Our plugin accompanies reviews with the star rating system, depending on various custom criteria you may write manually. Let's start from scratch and learn how to enable reviews on your booking accommodation website.
After installing and activating the plugin, configure the settings via the following panels:
1. Accommodation → Settings → Extensions tab → Reviews.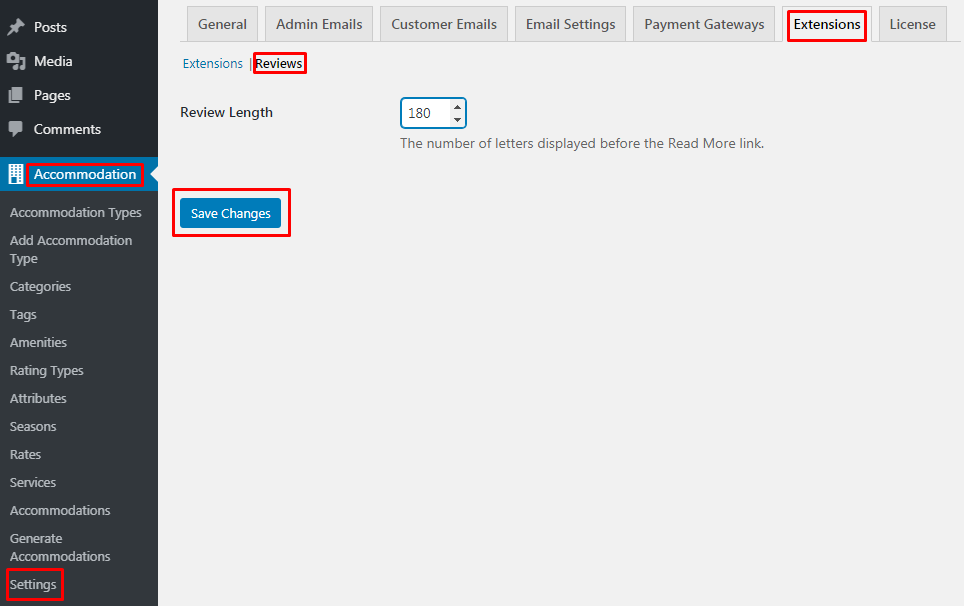 Make the structure of all reviews more organized by choosing the preferable number of characters to be visible in customer reviews before the "Read more" link.
2. Settings → Discussion.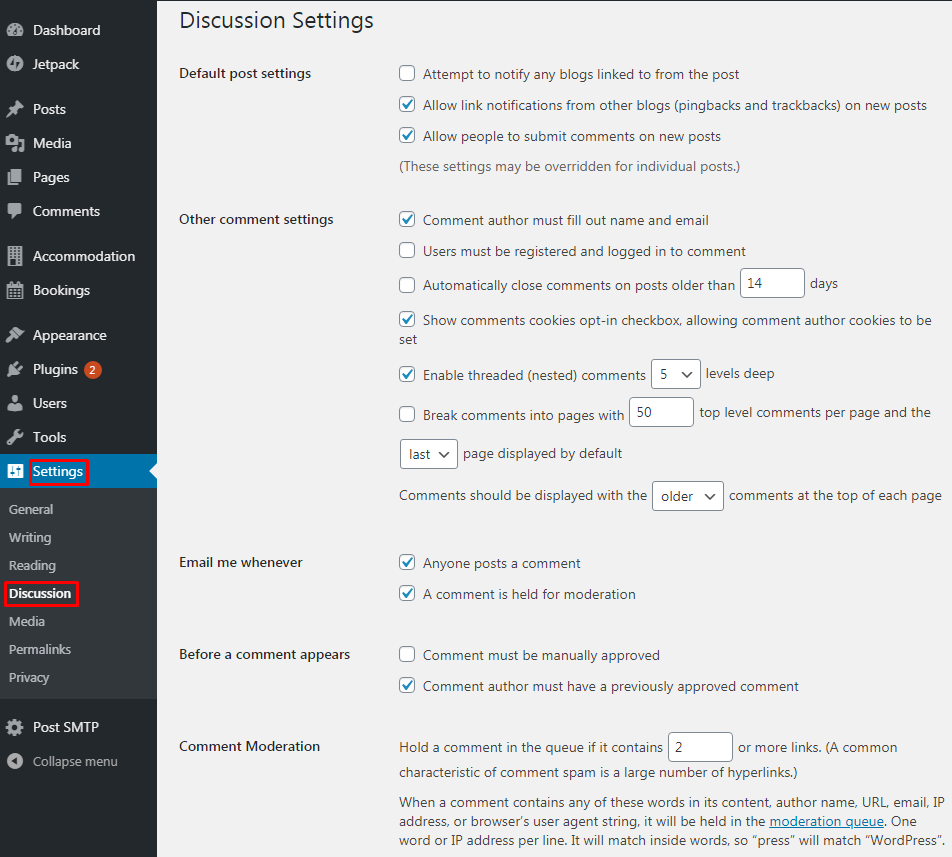 Please note that the Reviews add-on transforms the standard Comment form to the form of a Review. The reviews addon inherits the settings of the comments but has heightened functionality such as star rating, average rating, etc. The rating system will be switched on only for the "Accommodation types" pages.
3. You can add unlimited criteria via Accommodation → Rating Types.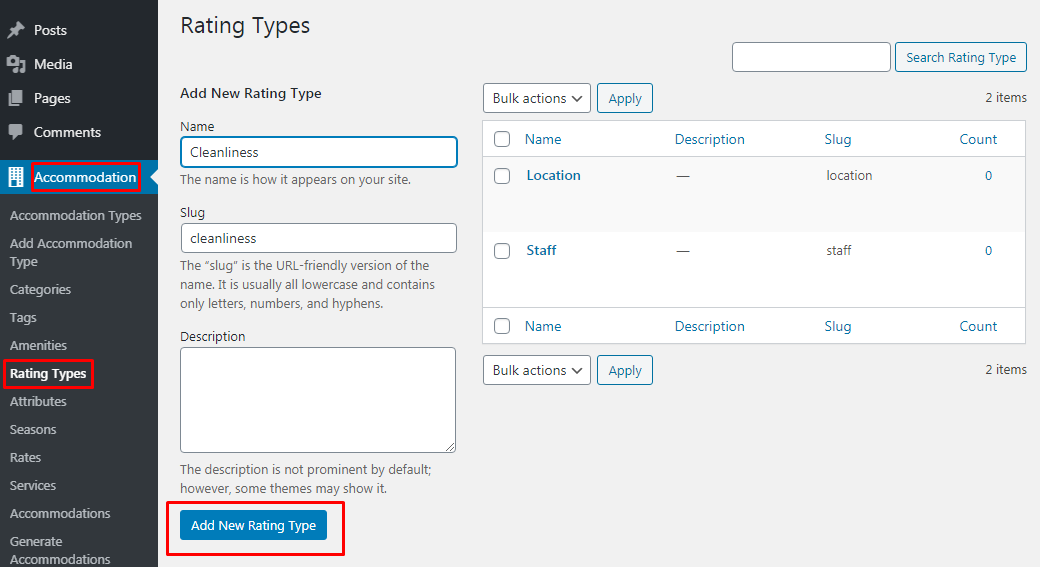 Please be advised you need to add at least one attribute for the star rating to work. Instead, users can assess their overall satisfaction only by rating each of the presented criteria as this way the average rating can be generated.
If you use the WPML plugin to make your site multilingual you'll be able to translate Rating Types to let the guests leave the review on other language versions of your site. If you require assistance, check out our Hotel Booking translation guide.
The website admin of the site can moderate reviews via WordPress comments: approve, delete, mark as spam, reply or even edit a review: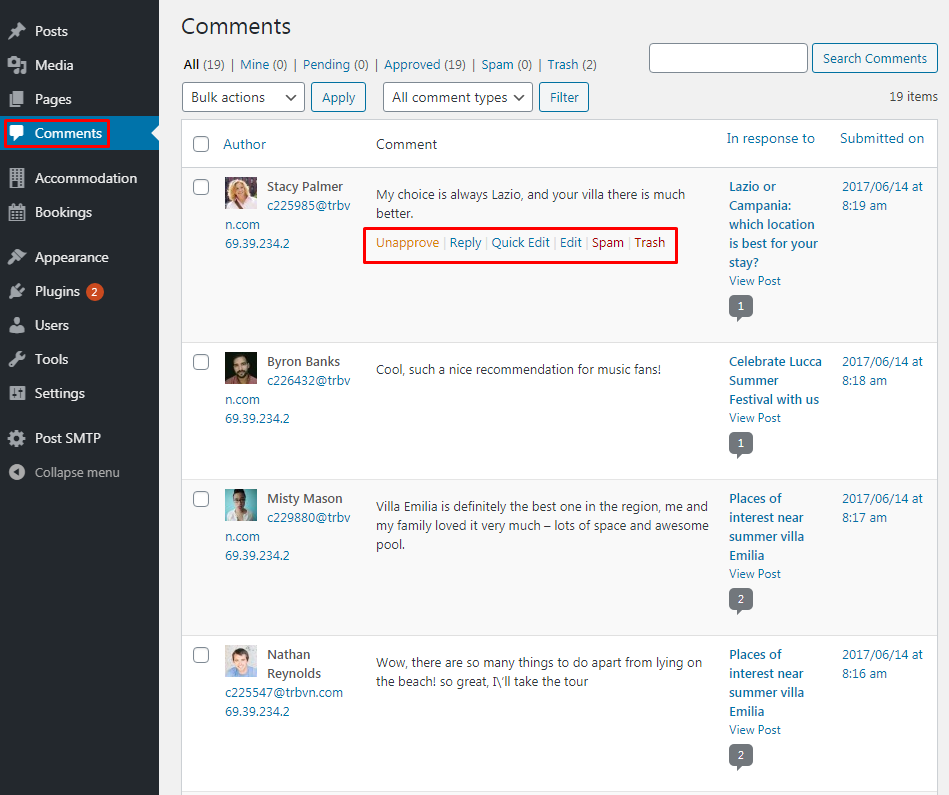 Writing and displaying Reviews
Reviews functionality enabled for all "Accommodation types" includes:
● "Write a review" button.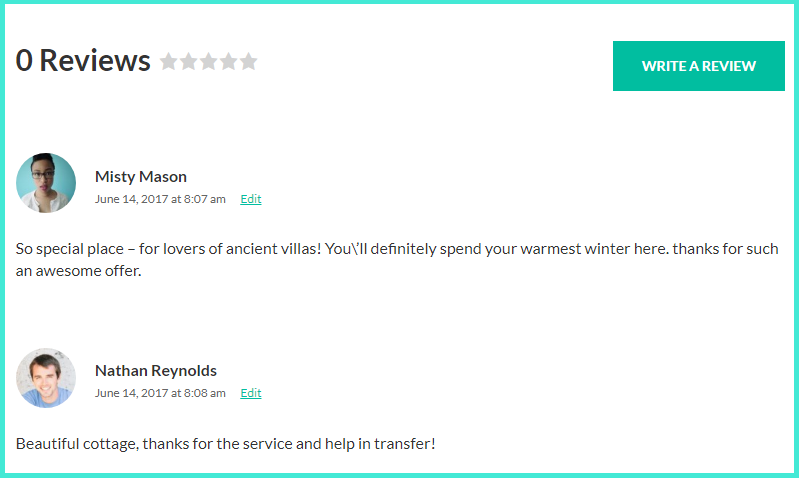 ● Reviews counter along with the average "Accommodation type" rating (the average number is based on all reviews left under the "Accommodation type").
● The list of Rating criteria (the average criteria rate is generated based on the number of all reviews left for each criterion).
● A simple feedback form for leaving a written review.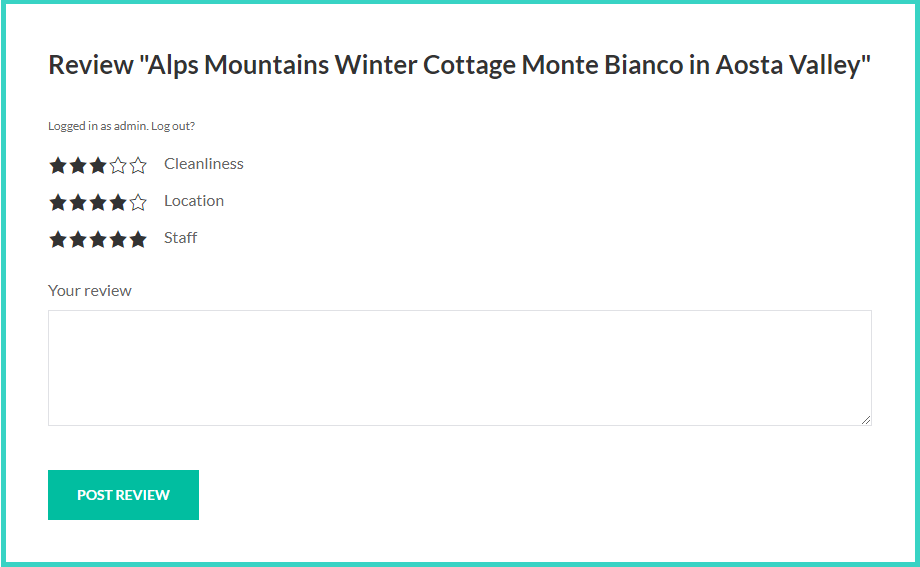 Reviews in Widgets
To find, configure and add Reviews to widgets, go to Appearance → Widgets → find
"Accommodation Reviews" widget, then drag and drop it to the chosen widget zone: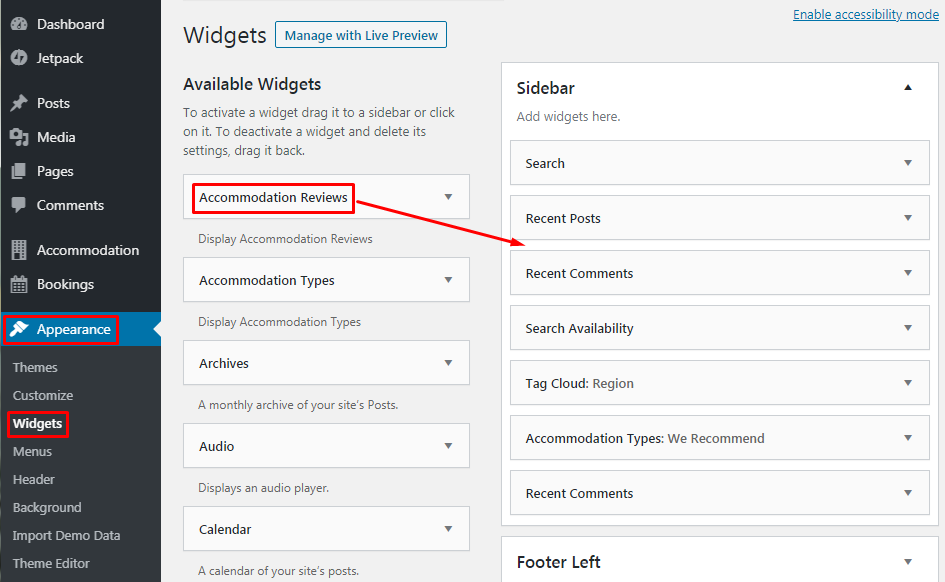 Shortcodes
Reviews can be added to any page via shortcode: [mphb_accommodation_reviews id="777"], where 777 is the ID of the accommodation, you may specify several ID's separated by a comma: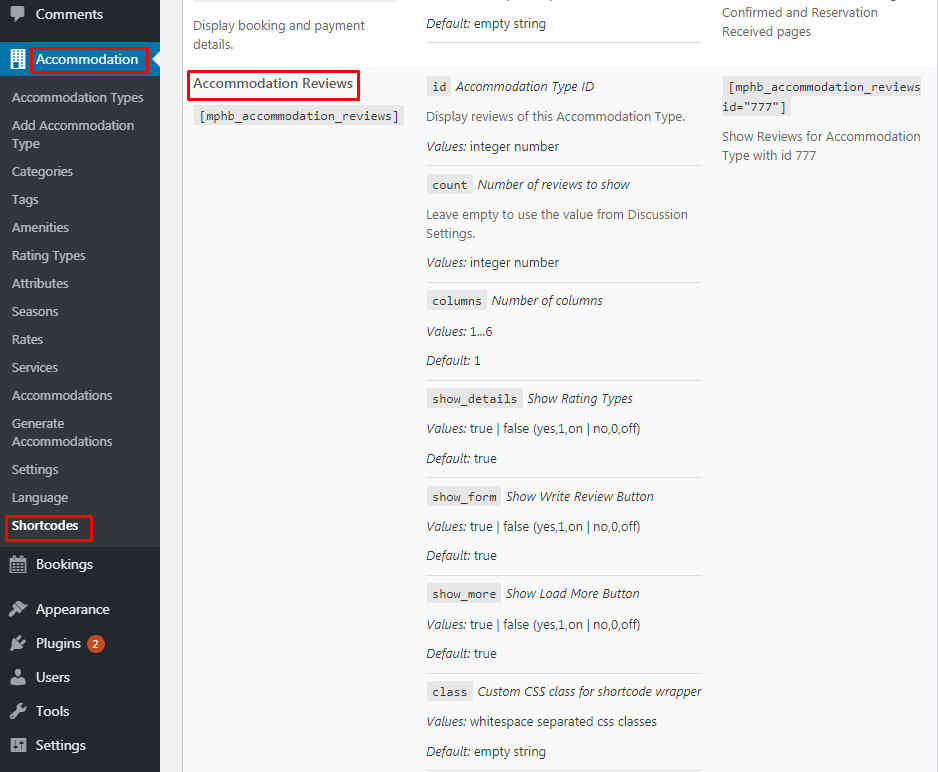 Requirements:
Ultimately, now you can enjoy watching your business grow with our Hotel Booking Reviews plugin. The extension will help you instantly boost your reputation in the eyes of your customers. For more useful tips, please refer to our article in the blog section.
To stay up to date with our latest videos, make sure to subscribe to this YouTube channel https://www.youtube.com/channel/UCtkDYmIQ5Lv_z8KbjJ2lpFQ.